eLearning Industry Reviews
Based on its user friendly UX, Chameleon is rated #4 Authoring tool in the word!
Fully responsive
Empower your team to access learning anytime, anywhere on any device.
Fully responsive
User friendly
All Chameleon content is accessible to WCAG 2.0 standards, because learning is for everyone.
User friendly
Fully on brand
Match your brand style with custom colours, fonts, images, illustrations and more.
Fully on brand
Better price
Create learning content cost effectively. Bring everything in-house with an easy, affordable one-stop shop for creation and hosting.
Better price
Better results
Better learner experience, higher course completion and pass rates. Empower subject matter experts to share their knowledge.
Better results
Better support
24/ 7 tech support with questions answered in under 24 hours. Dedicated account managers for enterprise level customers.
Better support
Customised UI
Design content that is completely aligned to your brand, whether its outlined buttons, transparent headers or curved corners.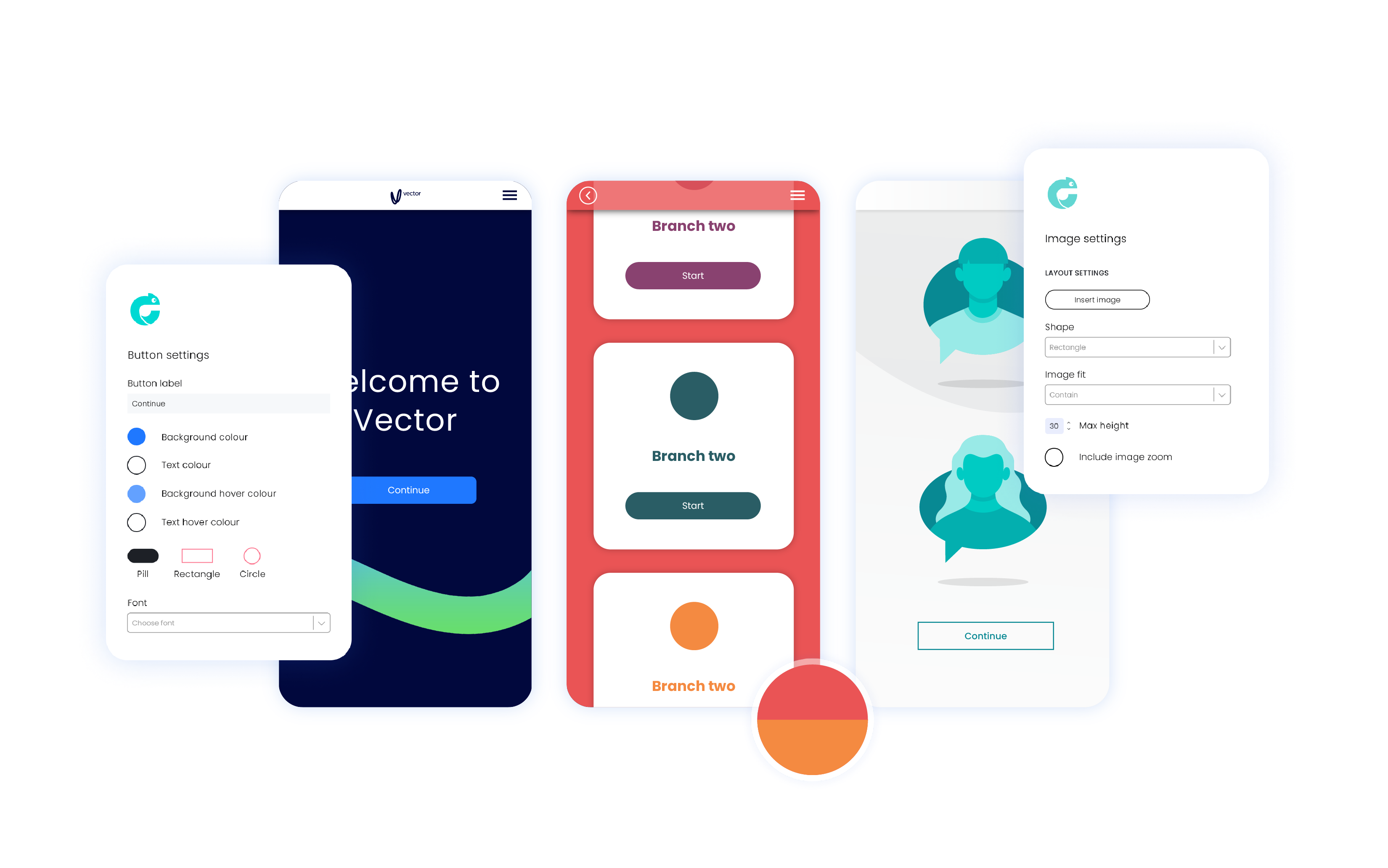 Parallax backgrounds
Turn what is usually a mundane single-page scroll into a layered animation.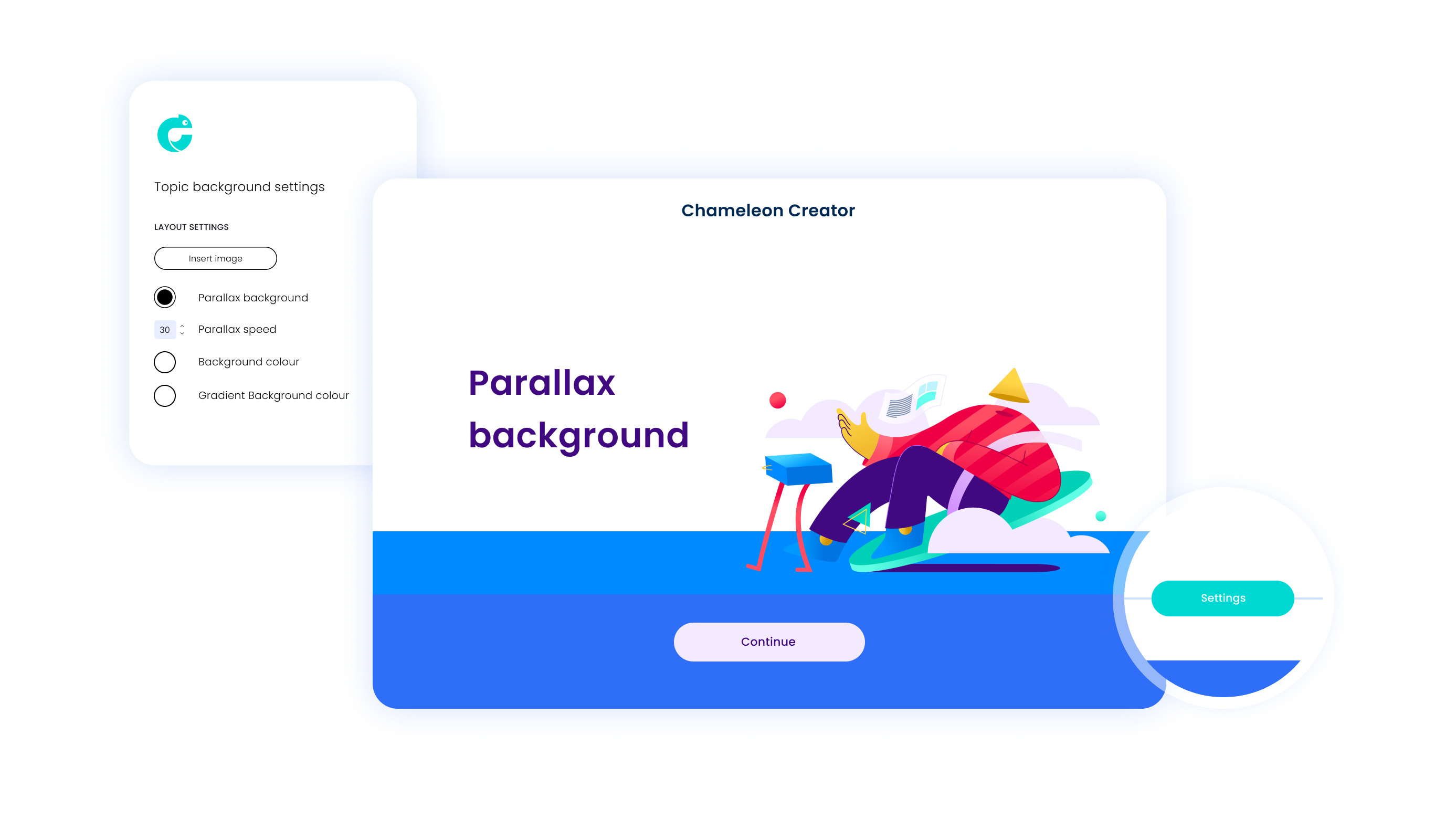 Be expansive with branching
Tap into advanced navigation, with branching cards and buttons internally or externally.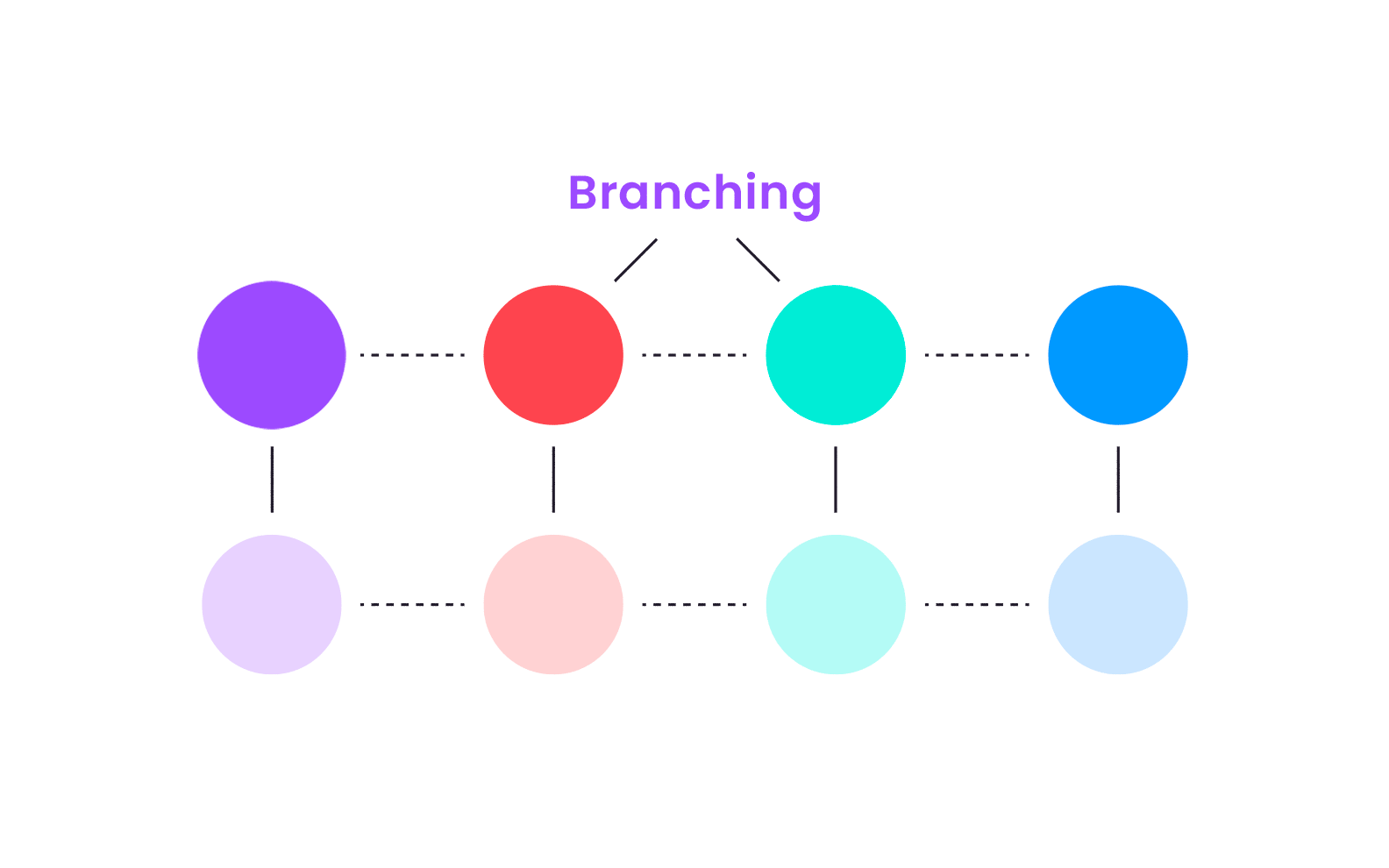 Rapid assessment building
Build assessments in minutes. Simply create an assessment, populate questions and publish.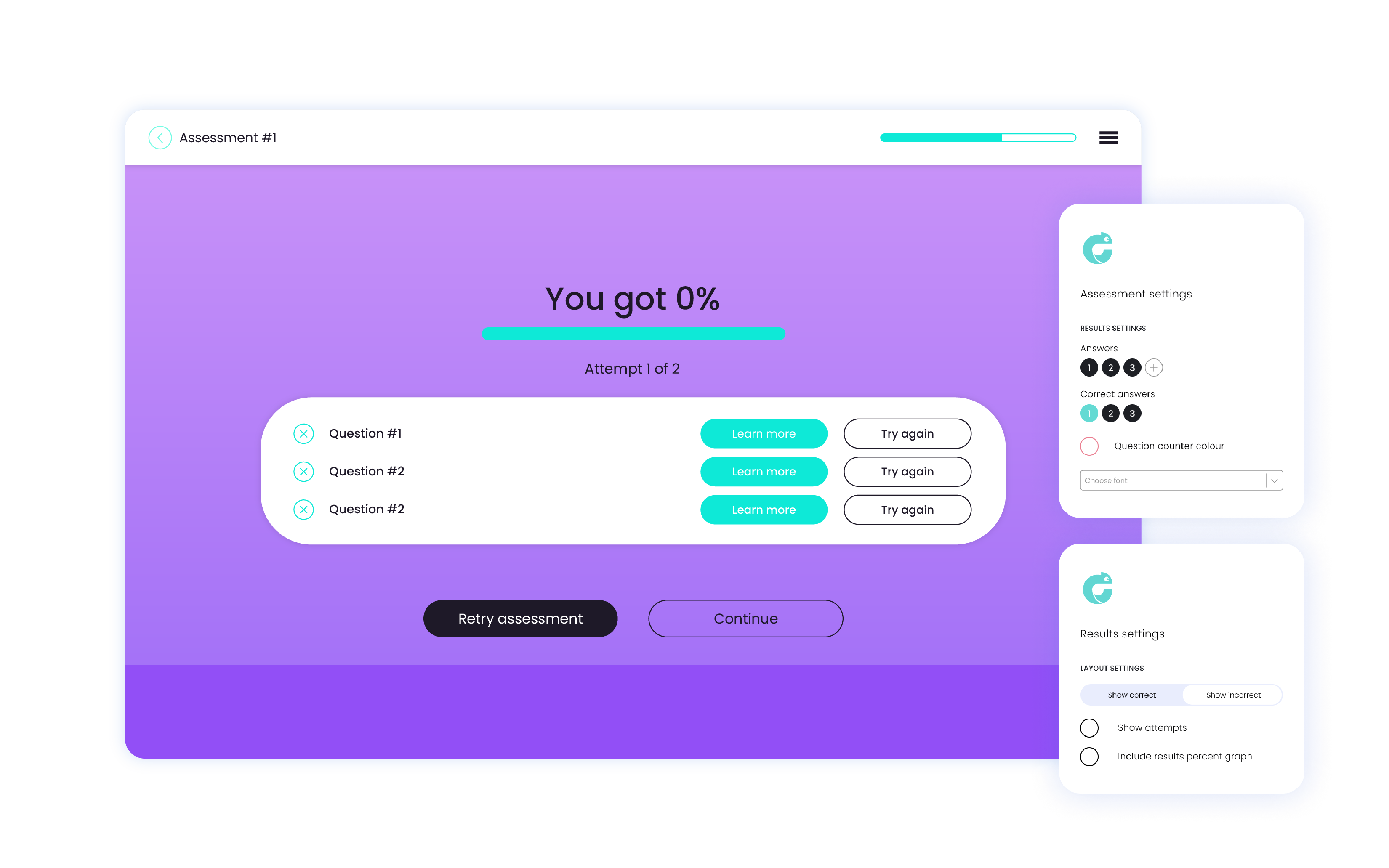 Spruce up your design by taking advantage of our image library. Transom the primary colour of each illustration, in one click.