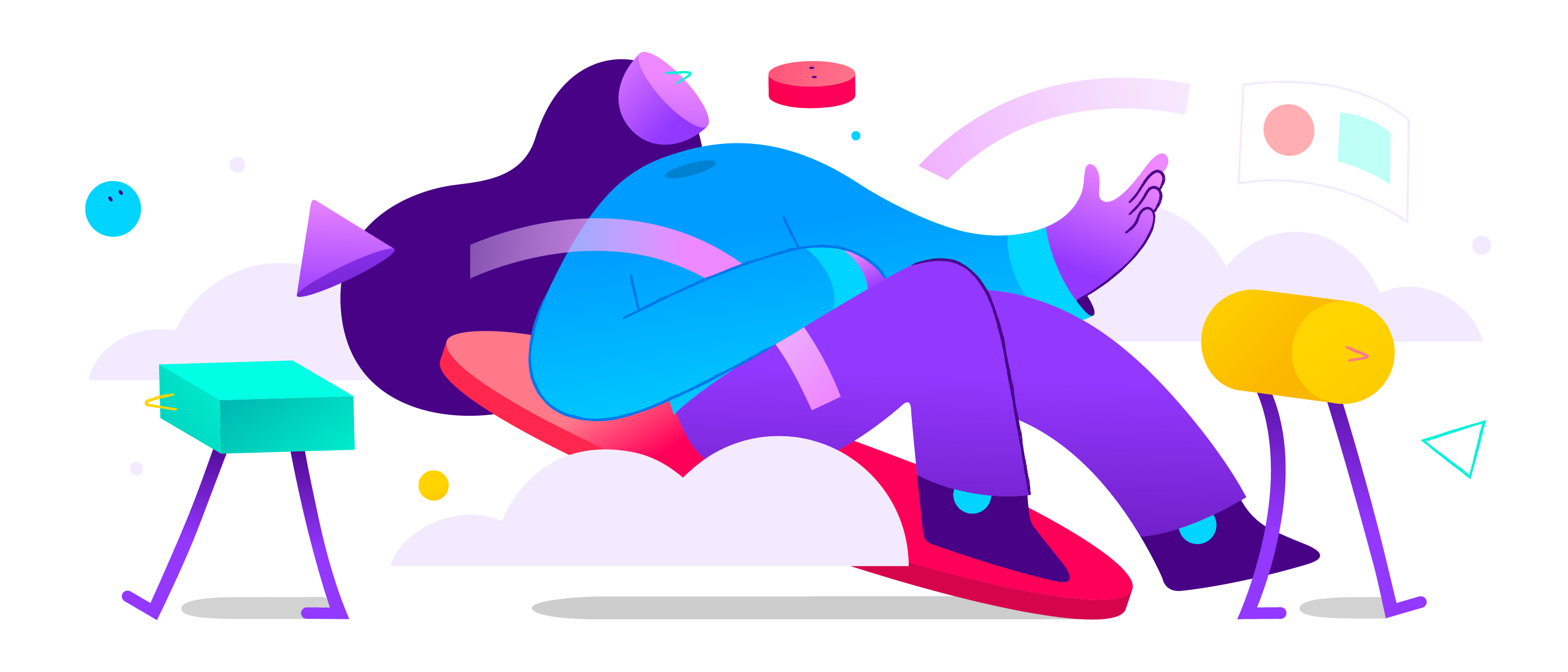 These Terms and Conditions (
Terms
) set out the terms and conditions on which Inspire Group Limited (
we
,
our
or
us
) agrees to permit you to access and use our mobile authoring tool called Chameleon Creator located at
www.chameleoncreator.com
, and any websites, applications or services operated by us that are directly related to Chameleon Creator (
Chameleon Creator
).By using Chameleon Creator you (
you
,
your
) agree to be bound by these Terms, as altered by us from time to time. If you do not wish to agree to these Terms, including any updated version of these Terms, you must stop using Chameleon Creator.
Our Service
We agree to provide you with access to Chameleon Creator on the terms and conditions set out in these Terms.
Chameleon Creator will be provided via

chameleoncreator.com

and any other APIs, websites or systems we may adopt from time to time.
We are providing Chameleon Creator on a non-exclusive basis and we reserve the right to provide the same or similar services to any other person.
We will use reasonable endeavours to provide Chameleon Creator in accordance with any timeframes agreed with you but we do not guarantee any minimum level of availability or any minimum response or fix times.
We may modify, enhance or remove (Change) Chameleon Creator from time to time with or without providing notice to you. In the event that any Change materially and adversely affects you, you will be entitled to terminate your access provided you must pay all Fees up to the date the Change is introduced.
By using Chameleon Creator, you agree to comply with any policies or other requirements issued by us from time to time, and those policies and other requirements will form part of these Terms.
Fees and payment
You agree to pay the fees set out on our website at www.chameleoncreator.com (Fees) in consideration for our provision of Chameleon Creator.
The Fees must be paid by credit card in advance unless otherwise agreed by us in writing.
The Fees are exclusive of all goods and services, sales, valued added and other taxes which are payable by you in addition to the Fees.
Entitlement to access
You agree that:
access to Chameleon Creator is only available to you and, if you are a company or other organisation, any of your employees to whom you have granted access;
usernames and passwords are personal and must not be shared with any other entity or person; and
you are liable for all acts and omissions of your personnel who access Chameleon Creator.
You must not:
access or use Chameleon Creator for any illegal or unauthorized purpose;
resell, license, transfer or otherwise make Chameleon Creator available to any third party, or use Chameleon Creator to provide services to a third party; or
reverse engineer or access Chameleon Creator or any part of it to build a competing product or service.
Information
If you create an account, you agree that you are responsible for keeping the information connected with your account up to date.
You agree that, if and when you register for Chameleon Creator, and whenever you provide us with any information or materials, either through the website or in any other way:
all information and material that you provide to us or upload into Chameleon Creator will be accurate, complete and up to date, and you will provide us with all information requested;
you have all the rights necessary to provide the information and materials to us and for us to make the information and materials available to others through Chameleon Creator; and
for any personal information you provide to us about any person, you have obtained that person's consent to provide us with that information and for us to use that information in accordance with these Terms and to provide Chameleon Creator.
You agree not to:
impersonate another person;
use a false name or a name you are not authorised to use;
create a false identity or provide a false address or email address; or
be misleading as to the identity or origin of any communications.
Warranties, liability and indemnity
You acknowledge that, except as expressly provided in these Terms and to the fullest extent permitted by law, we give no warranties in relation to Chameleon Creator or any related service, either express or implied, including but not limited to any implied warranties relating to quality, fitness for any particular purpose or ability to achieve a particular result.
Our maximum aggregate liability to you arising out of any and all claims under these Terms, or relating to Chameleon Creator, will not in any circumstances exceed the Fees paid by you in the 12 months prior to the date such liability first arose.
You agree to at all times indemnify us and our officers, servants and agents against any and all liability, claims, losses, damages, costs or other expenses of any nature whatsoever awarded against, incurred or suffered by us or our officers, servants and agents arising out of or in connection with your use of Chameleon Creator, and/or any breach of these Terms by you or your personnel.
Intellectual Property Rights
You acknowledge and agree that all intellectual property rights in Chameleon Creator and in our software, content and materials are owned by us or our licensors.
You may not in any form or by any means adapt, reproduce, store, perform, publish or create any derivative works from any part of Chameleon Creator or our software, or commercialise or on-sell any information or software obtained from Chameleon Creator or otherwise from us.
You agree to abide by these Terms and such other terms and conditions relating to use of Chameleon Creator and any materials on Chameleon Creator as we or our licensors may specify from time to time.
Ending access to the Service
We may terminate your access to Chameleon Creator at any time:
by giving you at least 30 days' notice;
if you breach any of these Terms.
We also reserve the right to suspend or terminate your access to Chameleon Creator if suspect that you have breached these Terms or breached any applicable law or we otherwise consider that such suspension or termination is required.
Privacy and security
Your privacy is important to us. We may gather, use and disclose information about you in accordance with our privacy policy, which may be found in our

Privacy Policy. Our privacy policy forms part of these Terms, and by using Chameleon Creator you agree to our privacy policy.
We will use all reasonable endeavours to put in place and maintain adequate security measures to safeguard the information you provide to us from access or use by unauthorised persons, but we provide no warranty or guarantee as to security.
You are responsible for keeping your login information (if any), including your email address and password, secret and secure. You agree not to permit any other person to use your name or access your account and not to disclose (directly or indirectly) any information that may allow another person to gain access to your account (if any).
Amendments
We may amend these Terms from time to time. Notice of any such amendments will be announced on www.chameleoncreator.com and will be effective immediately, unless we state otherwise. You are responsible for reviewing these Terms regularly to obtain timely notice of any such changes.
Your continued use of Chameleon Creator will constitute your acceptance of any changes or revisions to these Terms.
Waiver
Our failure or delay to exercise any right or remedy we may have under these Terms will not be construed or operate as a waiver thereof, nor will any single or partial exercise of any right or remedy preclude the further exercise of such right or remedy.
Governing Law
These Terms will be governed by the law of New Zealand. You agree to submit to the non-exclusive jurisdiction of the courts of New Zealand.