Whether you're creating eLearning modules or other digital learning content our top 8 tools will help you to take your creative workflow to the next level.



When you look at your learning strategy this year, it's likely to have a heavy focus on creating new content. But as we all know, great content needs to engage the learner for it to be impactful.
Making your digital learning highly visual is a great way to do this, so that your learners don't feel like they are reading a newspaper or clicking through a PowerPoint.
This does however raise new challenges for L&D. Creating content quickly is one thing (check our blog on rapid prototyping here), but creating highly visual content can be difficult if you don't have access to graphic designers.
Sometimes you might feel like you're trying to create champagne learning on a lemonade budget!
So, to help you take your digital learning to the next level, and make things a little easier for you, we've pulled together a list of tools to help you create more visual content.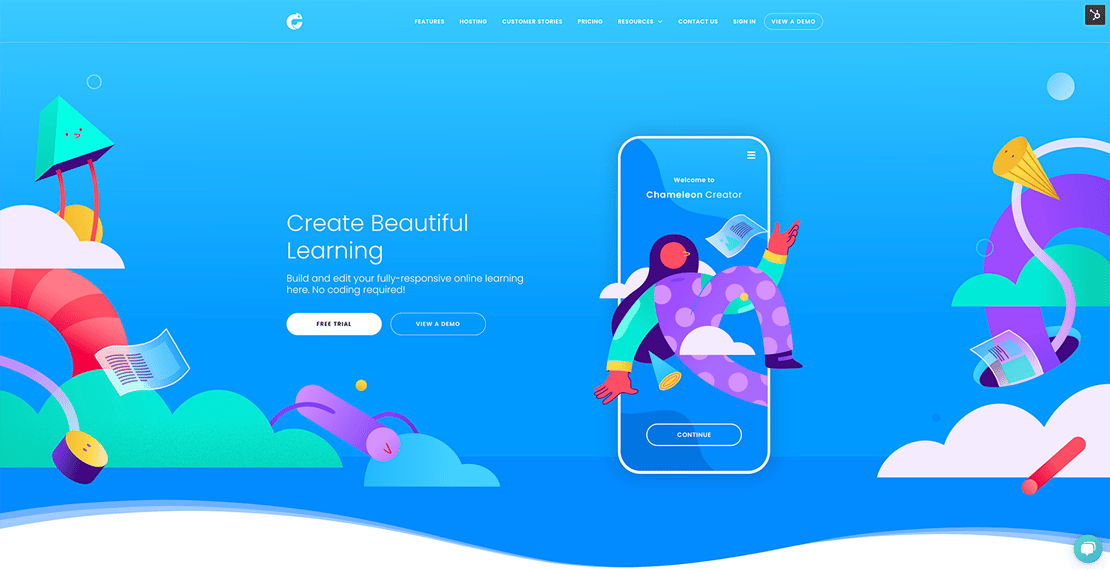 Designed by Learning and Graphic Designers, the easy-to-use and intuitive platform allows you to create beautiful digital learning content faster and easier than ever.
Chameleon is fully responsive, meaning it works on any device, allowing you to put beautiful learning content into the hands of your learners.
We recommend Chameleon Creator because:
it's quick and easy to lear

n and use

you can create modules without assistance from a developer

you can create highly visual modules without assistance from a graphic designer

modules work on any device and browser

it's easy to collaborate with your team online

it has a built-in illustration library

it has a great range of interactions

modules load faster than traditional tools.



2. DIY Graphic Design - Canva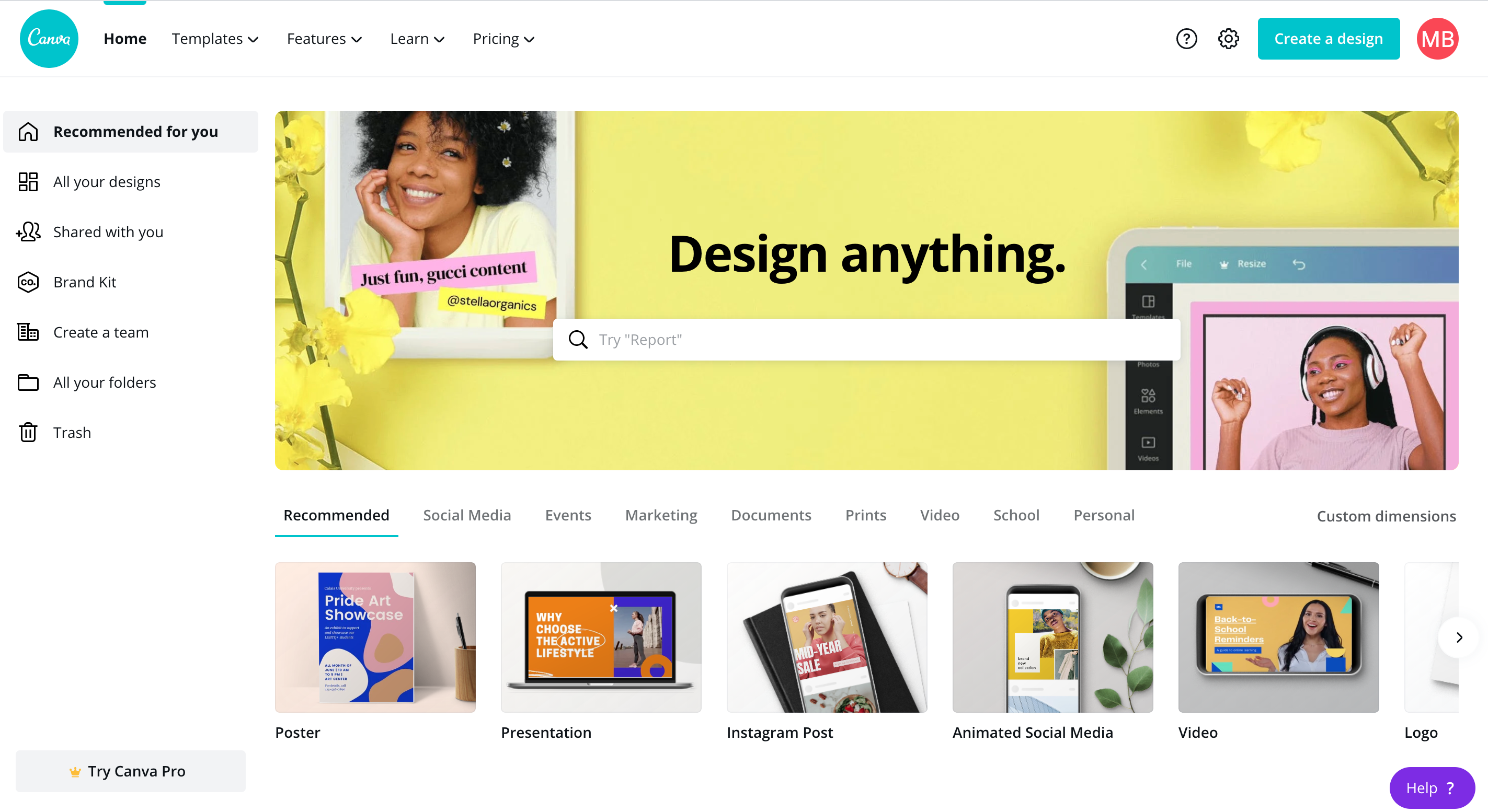 Canva is an easy-to-use graphic design platform that allows anyone to create visual graphics without the need for a professional designer. The platform enables you to create bespoke content quickly and easily, even if you have little or no graphic design skills.
It's free to create a new account and does' not require an ongoing subscription. Canva has an impressive library of fonts and graphics that don't cost anything to use, but even the paid options are very reasonably priced and there are many pre made templates for you to chose from.
If you need to create bespoke visual assets quickly and easily, Canva is a great option.
We recommend Canva because it:
is easy to use
is mostly free but paid options are very reasonably priced
has a great range of templates, illustrations and photography
requires a low learning curve

has an excellent UX and intuitive

interface

can be used on PC and also really usable on mobile devices.
3. Free Photography -

Unsplash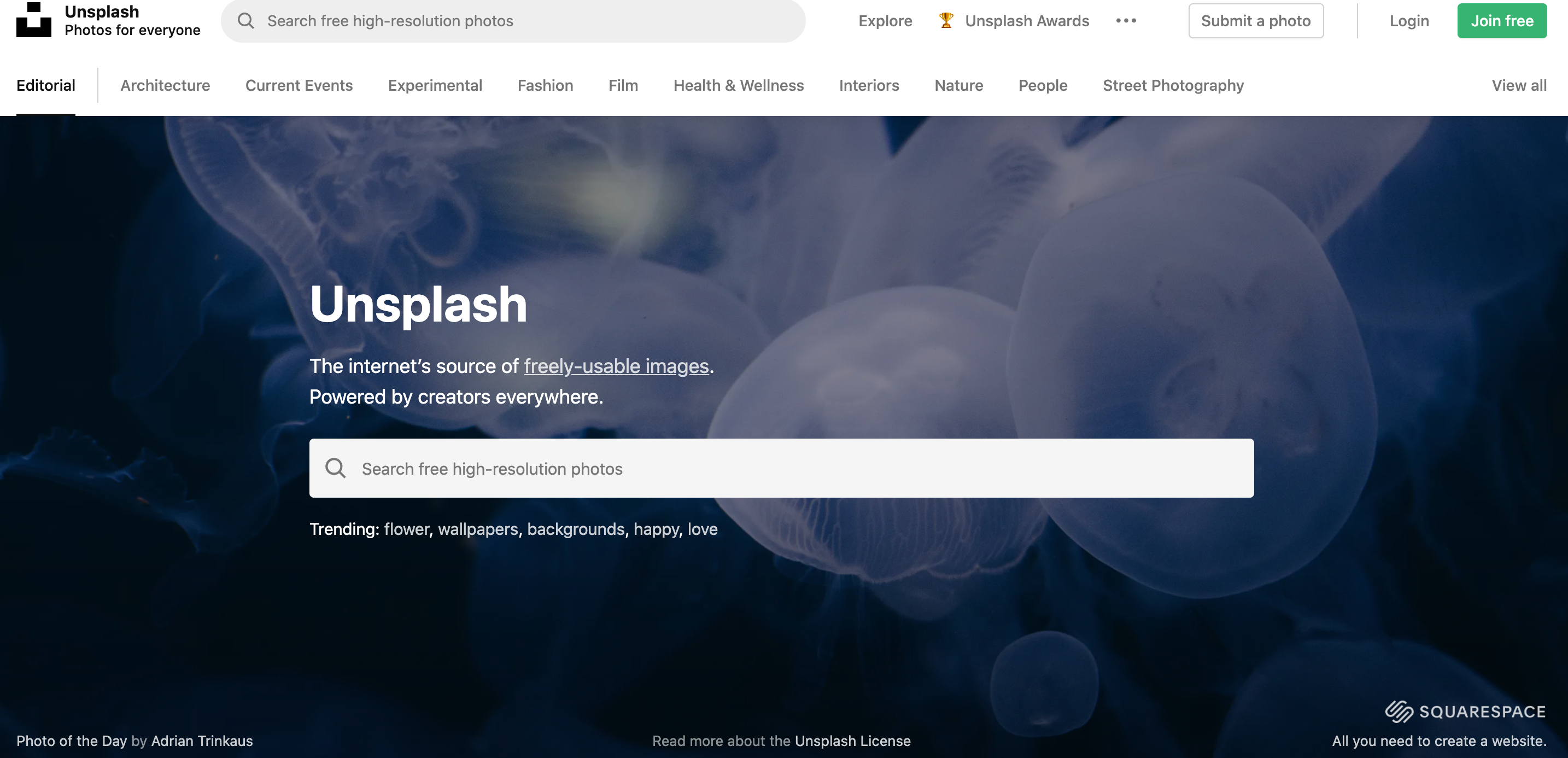 Unsplash is a platform powered by an amazing community that has gifted hundreds of thousands of their own photos to fuel creativity around the world.
Unsplash boasts a huge collection of free, high-resolution photos and it really delivers. With new categories constantly being added, the images here are always up to date and fresh. Just remember it's kind and considerate to reference the photographer where possible.
We recommend Unsplash because it:
has over 2 million high-resolution images

is free!

is better than any royalty-free or stock photos

has a great user interface

is really that good. It's GOLD, we can't recommend it enough.
4
. Illustrations Part One -
unDraw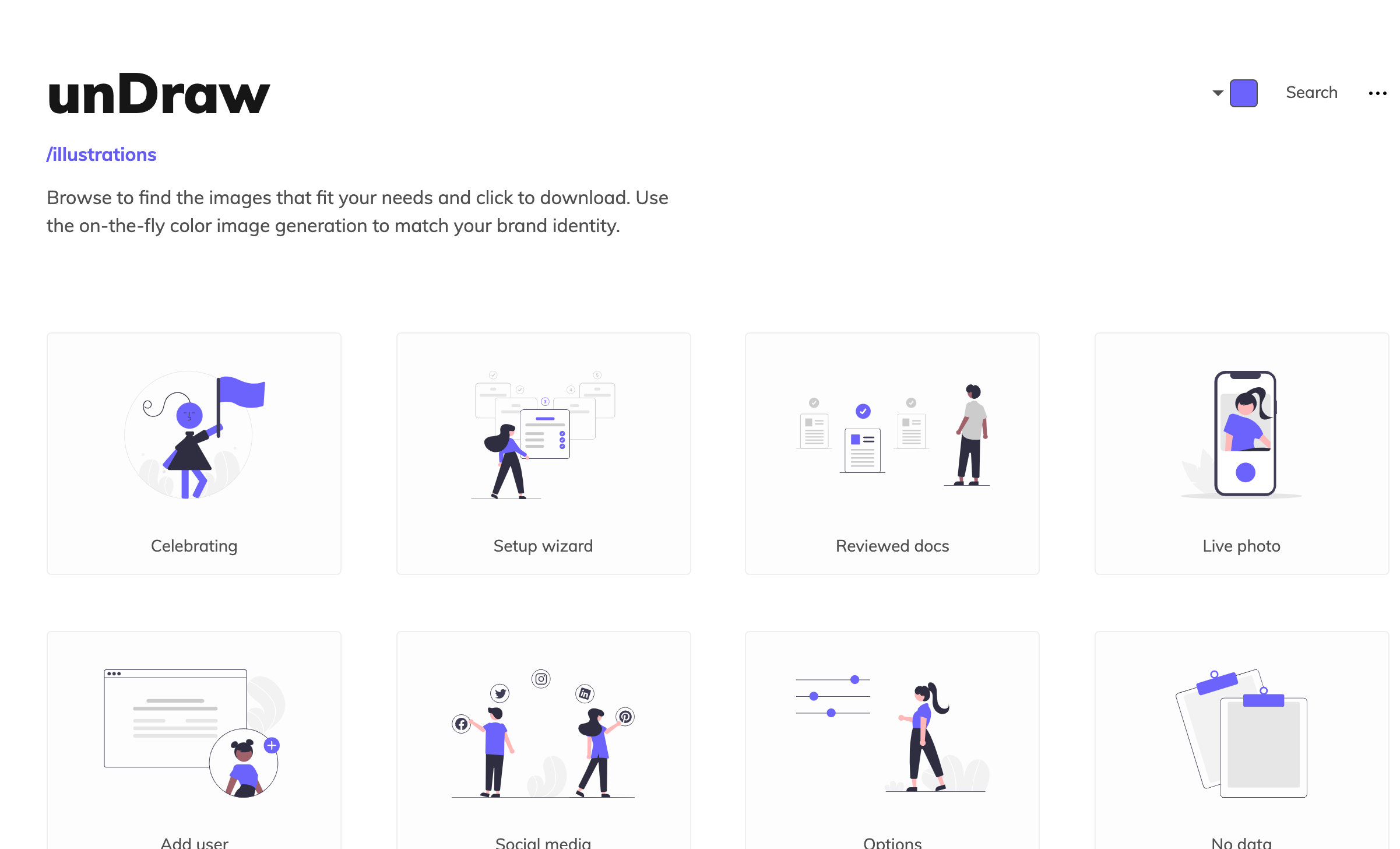 unDraw has a great library of free-to-use SVG images. The minimal illustration aesthetic will suit many brand styles and you can also change the colours to be an exact match to your brand. Definitely bookmark this website for your future projects.
We recommend

unDraw

because:
the illustrations are completely free

you can change colours to suit your brand/aesthetic

it has 500 illustrations available, searchable by context

it's a simple and easy-to-use website

the minimal style is fun, simple and engaging.
5. Illustrations Part Two -

Blush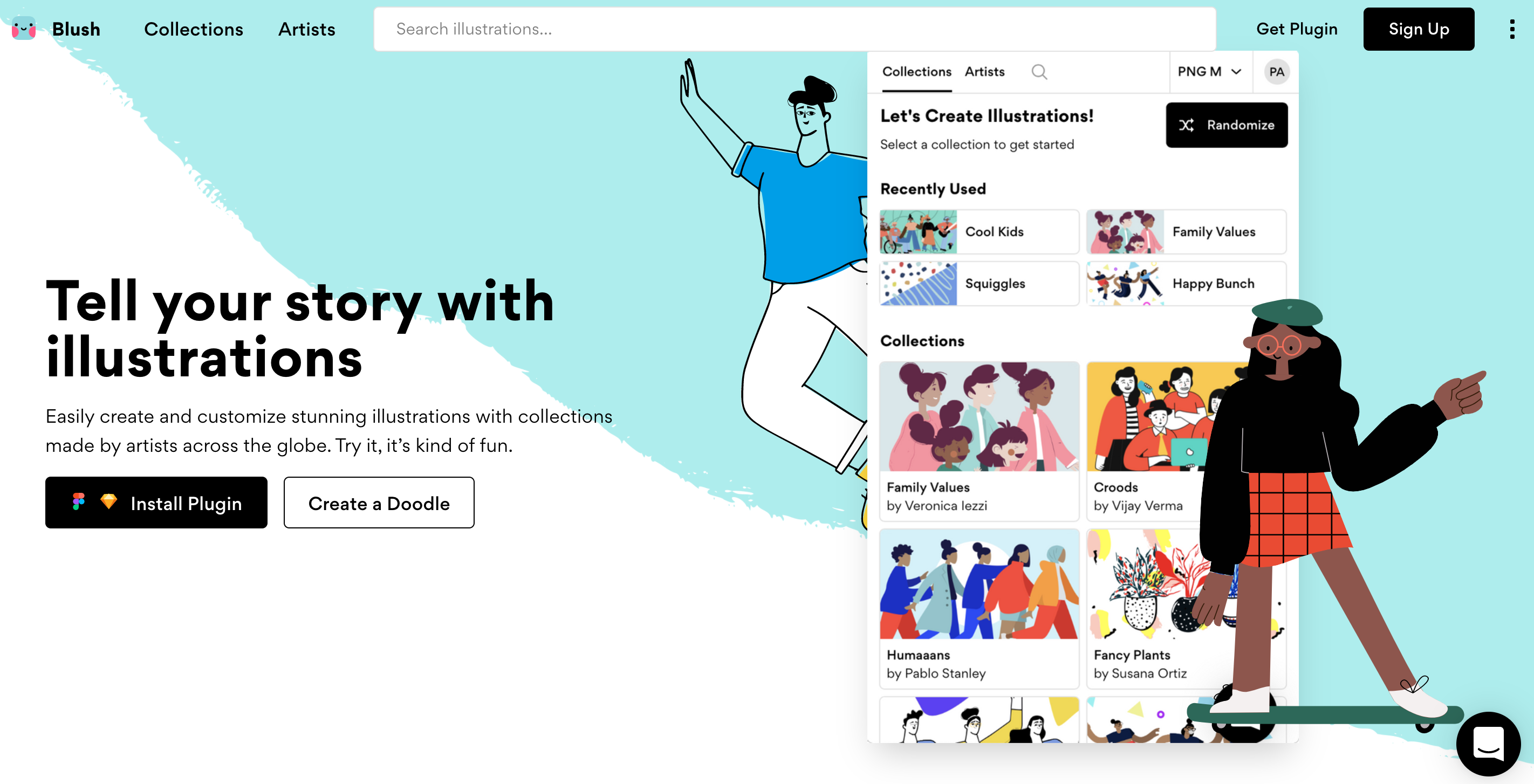 Similar to unDraw the illustrations in Blush are also customisable with your brand colours. However, the fun thing about Blush illustrations is that they come in collections of varying styles from different artists from around the world. So choose a style you like and have fun adjusting and customising the images for your project.
We recommend Blush

because:
it's highly customisable

all files download in vector so you can resize without losing any quality

with so many different artists and styles, you'll find one that perfectly suits the design story you want to tell in your learning project.
6. Screen

Recording

-

Loom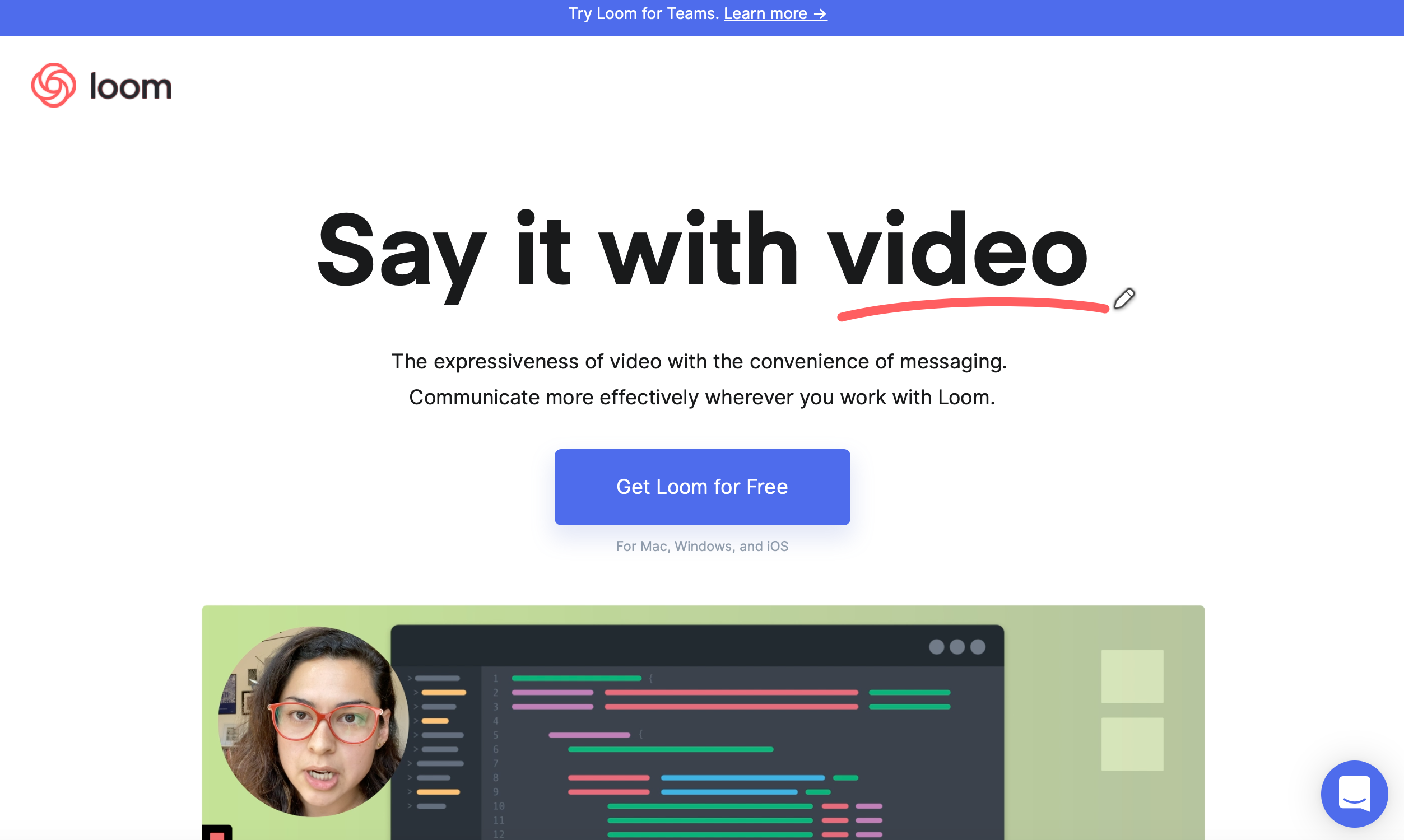 Screen recording is a great learning tool to capture quick-and-easy 'how to's' by recording the entirety or portions of your computer screen or mobile. The recording can include everything from cursor movements to typing into search bars, and also the instructor's voiceover to help people learn what to do and how to do it. Particularly useful for systems training or introducing new software and processes into your organisation.
We recommend

Loom

because:
it's f

ree

for short videos

there's an option to include your voice/video

it has an easy-to-use, intuitive interface

it has great options to edit immediately after recording

you can store 100s of videos on your free account

sharing videos is super quick and simple.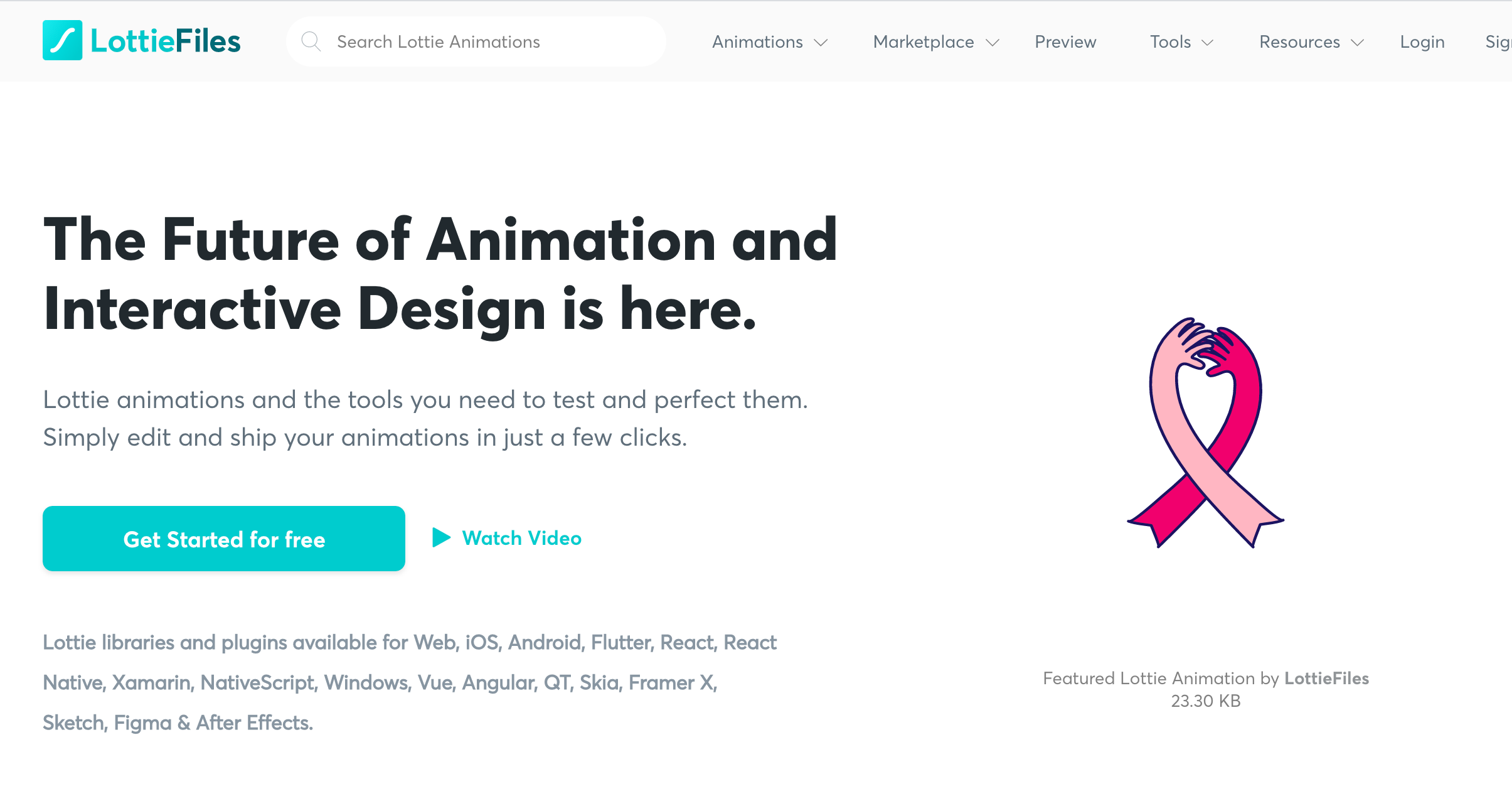 Animation can make your content a lot more entertaining and dynamic. Lottie animations give non-tech people the ability to choose, customise and download their own unique animations for their project. They even have a free course to help you get started on creating your own animations.
We recommend LottieFiles

because:
there are thousands of free animations available

there's no need to understand code

it's easy for anyone to use

it's easy to tweak the size, speed, colour and text to customise animations.
Their short video below best summarises why it's great: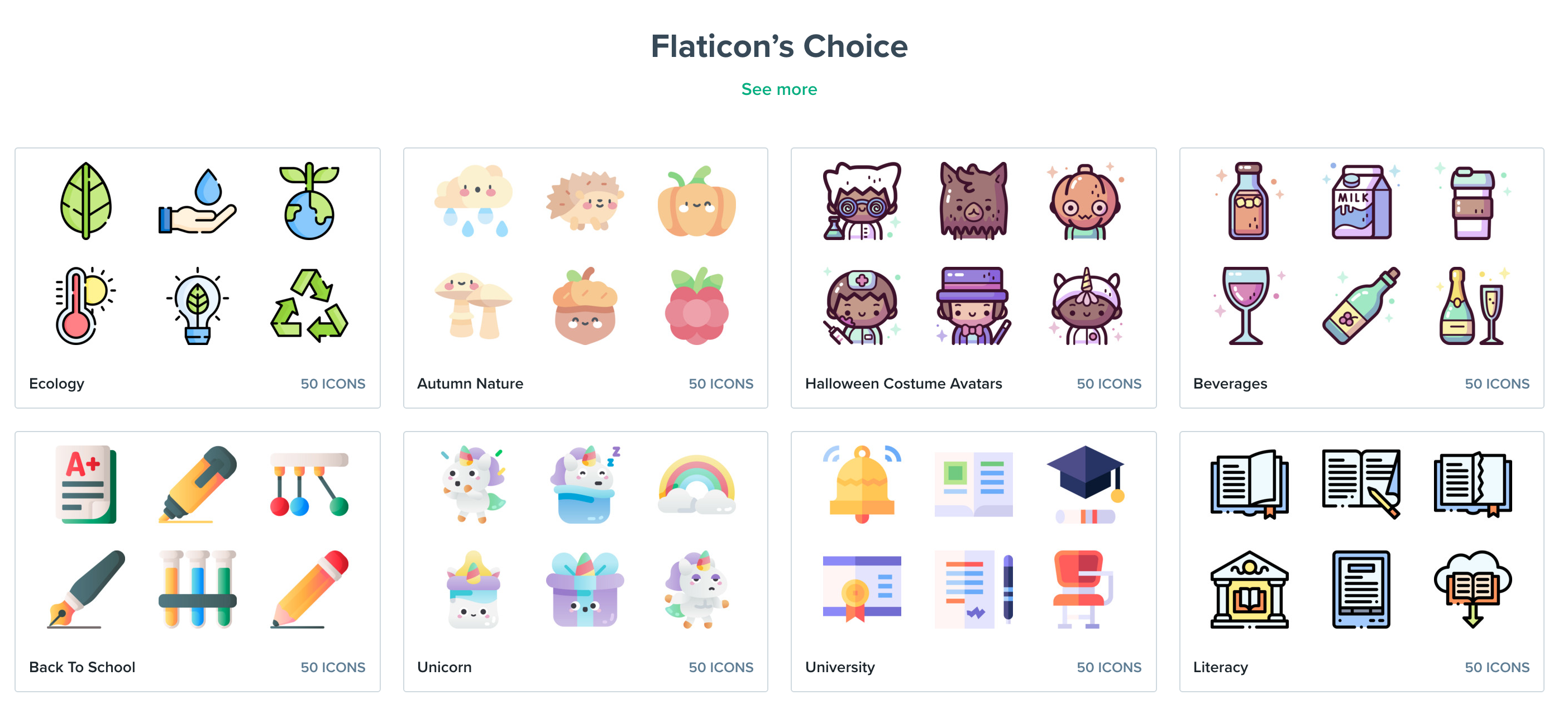 Icons are super useful across all sorts of learning and communications assets. Flaticon is great as they have collections of icon designs to keep your style consistent with your brand. All icons are free as long as you attribute the author, but the licence is also very affordable if you didn't want to do that.
We recommend Flaticon

because:
they have the largest database of free icons (over 3 million!)

you can customise icons colour, size and download in all formats including as SVG, PNG or EPS.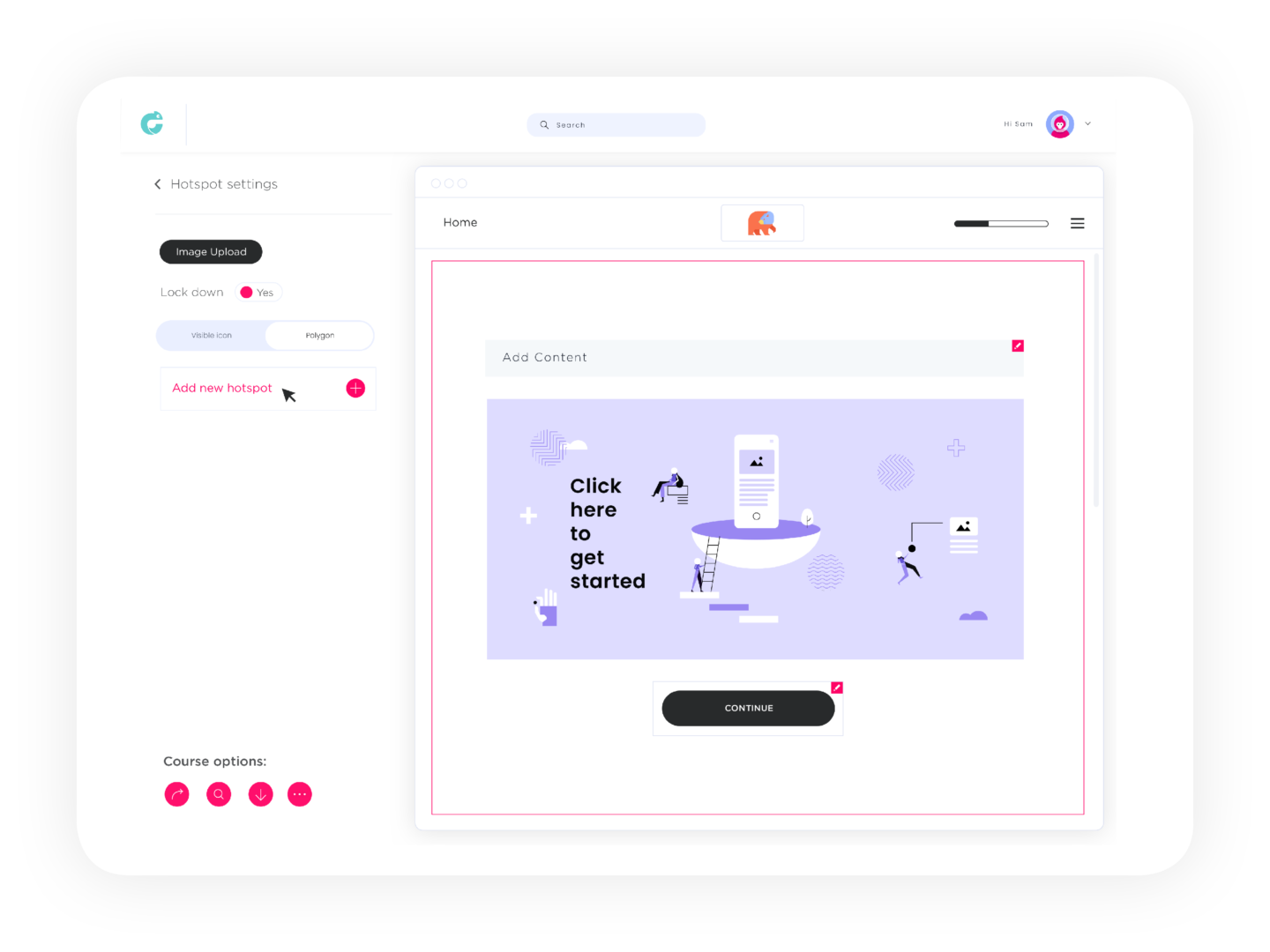 Check out our complete comprehensive list:
We've put together a list of over 30 of our favourite tools, covering everything from photography, illustration, iconography and video.
Take your learning content to the next level with our comprehensive list of visual design tools.