One of our key design principles is ensuring that you (our users) can showcase your brand using Chameleon Creator and at the same time make your modules look beautiful .
Your project theme can be anything you want it to be but more often than not your theme will represent you brand. Your brand is your company or organisation identity and it's important for your learning and development content to represent who you are.
We have given you the ability to update your theme settings at a global level so you can ensure your module showcases your brand. In a later post you will see how you can override these settings at an interaction level to add design diversity throughout your modules.
Check out our step-by-step process to changing your theme.
Step One:
- Click on your Project to access the admin page
- Then click on Edit Project which opens up your clean empty project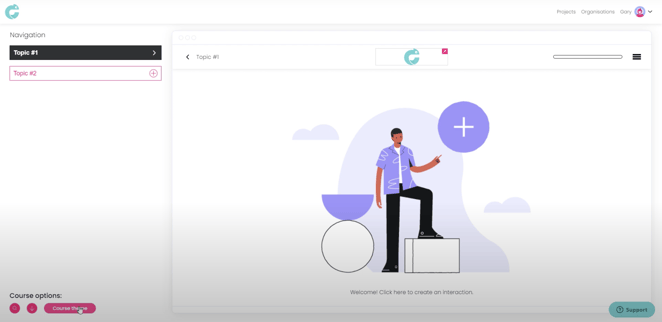 Step Two:
- At the bottom of the page you'll see the Course Theme button
- Click the Course Theme button opens up a pop-up that allows you to edit module colours, button settings and font type.
- Select the options you desire and hit Save when you are happy