Chameleon's Hosting and Analytics platform:
Allows you to distribute, host and report on how your learners interact with content

Requires no integration with 3rd-party platforms

Hosts your content in the click of a button. No need to download a SCORM file.

Is cloud-based and allows you to host content for internal and external learners and users.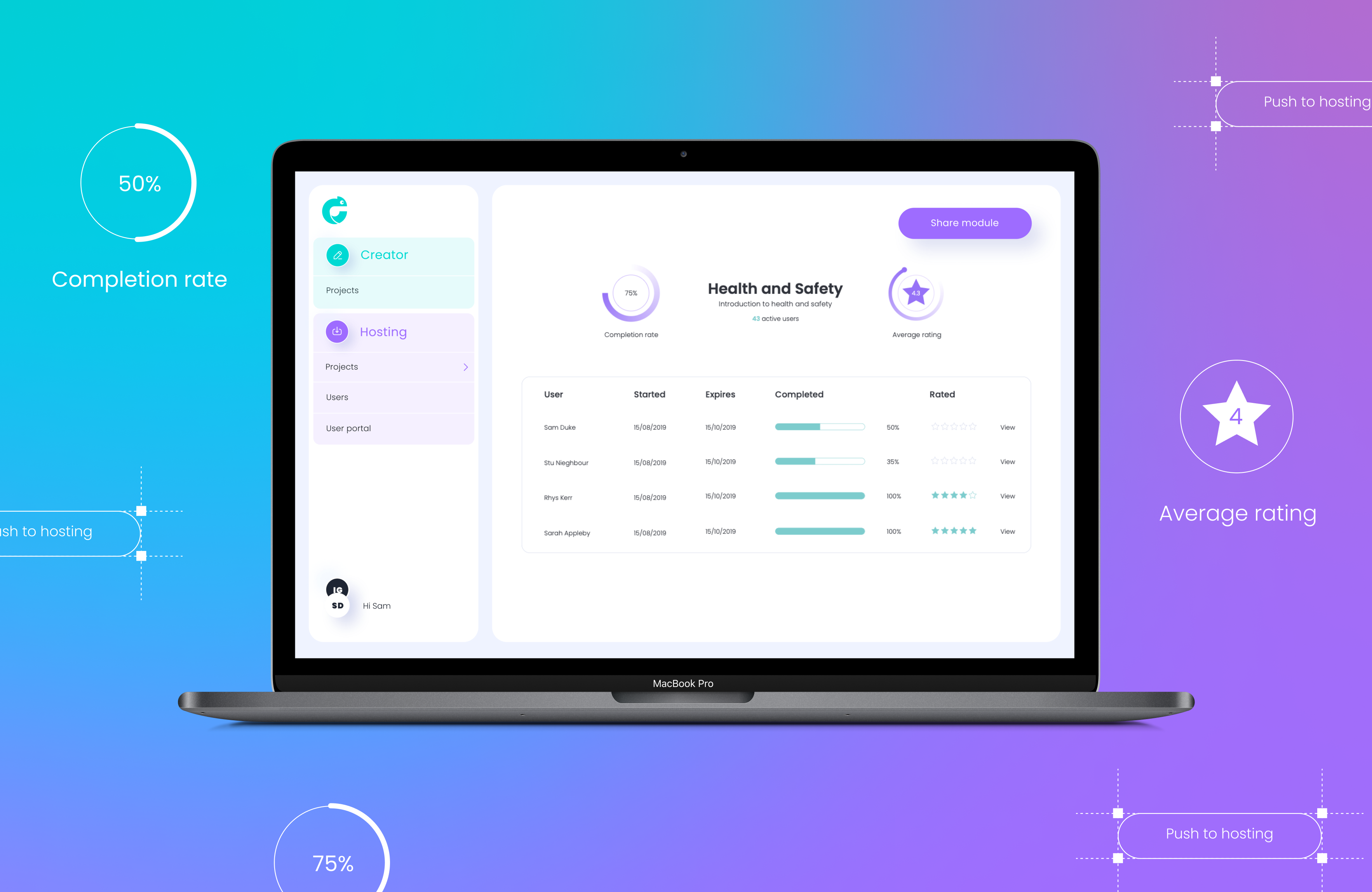 To get early access to the platform fill in the form below: