Douglas Pharmaceuticals saves $600k +, increases engagement and wins awards
$600K+
savings made in first major project using Chameleon Creator
L&D a profit centre
for the first time in the company's history
294% increase in NPS score
after adopting Chameleon Creator
Award-winning Learning Team,
adds value to the organisation with the help of Chameleon Creator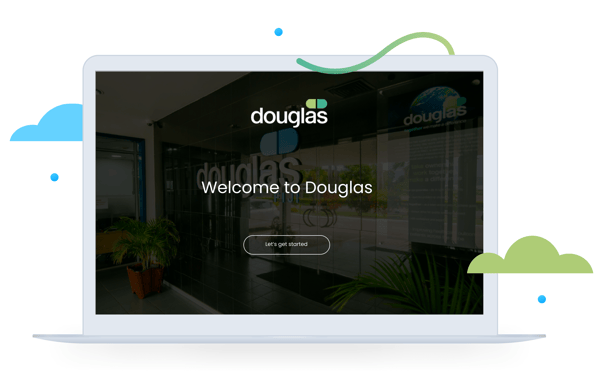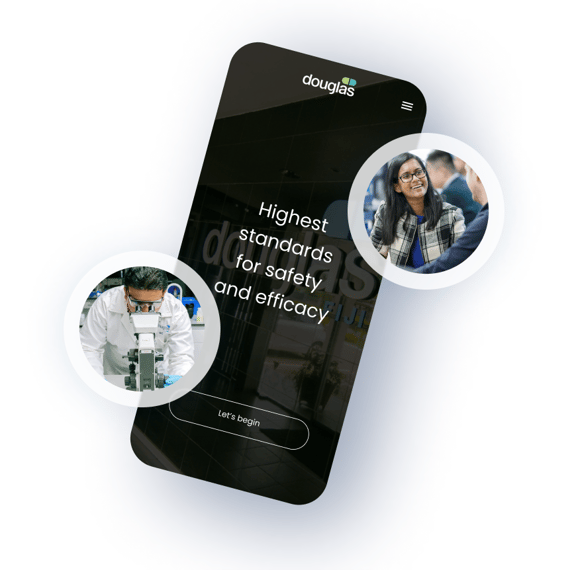 Introduction 
The Learning Team at Douglas Pharmaceuticals was struggling to keep up with the business' learning needs. They had built a very strong reputation for developing and delivering highly effective face-to-face workshops, but they needed to transition the organisation into a digital learning landscape. After the first COVID-19 lockdown in New Zealand, it was clear they had to create a better blend with digital solutions.
"Chameleon Creator makes the design process easy; taking time away from creating content to creating beautiful and engaging learning experiences. It really is as simple as PowerPoint and we've empowered our stakeholders to use the tool in creative ways. The Chameleon Team provide instant support and you feel that they really care about you."
Challenge
With the agreement to shift to 'digital first' as a learning solution, the Learning Team couldn't keep up with demand and translate the requests they'd receive into learning content fast enough.
Using the in-house Learning Specialists as learning designers meant their focus was taken from delivery, creating a cycle where either digital content was getting built, or people were receiving learning - but not both.
Additionally, with such a high level of technical expertise needed for the content, leveraging subject matter experts (SMEs) to support the creation of digital learning solutions meant that an unsustainable model was in place. It was expensive, slow, and lacking impact.
The decision was made to democratise learning. So, a rapid design tool was needed to enable their SMEs to create engaging and impactful learning quickly and easily.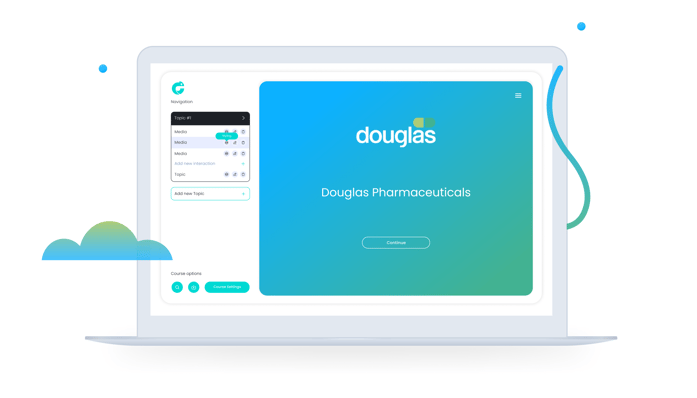 Why Chameleon Creator?
After receiving a demo of Chameleon Creator, the Learning Team at Douglas quickly learnt tips and tricks for getting the most out of the authoring tool. After just one session they knew how to adapt the design and change colour schemes to be on brand, were introduced to other tools and websites to use for quick animations, imagery and graphics, and had a few module examples to get them started.
From that first day, they were developing modules faster and saw instant value out of Chameleon Creator. Within days of trialling the tool the team were hooked and started the process to purchase a licence.
Savings, earnings and awards
The Learning Team not only saves the business money but earns money for the first time and wins awards.
Pre-COVID-19, every time a new product was put to trial, members of the Douglas Pharmaceuticals team would travel globally to deliver learning programmes. When COVID-19 struck, and with travel restrictions, this was no longer a viable option. Additionally, the team couldn't expect people to attend virtual learning classrooms which could potentially last 8–10 hours a day.
These constraints meant they were losing $100,000 every month – with a predicted delay of 6 months potentially costing the business $600,000.
Pivoting quickly using Chameleon Creator the team worked closely with their SMEs to create 10 modules in one month. This online learning was a huge success. The Learning Team not only saved the business from losing the $600,000, but they also saved on travel costs.
For the build of the modules, the Learning Team internally charged the Research & Development Team $60,000. This meant it was a profit centre for the first time in the company's history.
From that initial successful project, the Learning Team and Douglas Pharmaceuticals have come a long way with their learning. They've trained more SMEs to develop their own learning and the Nutraceutical Team is also using the tool – which means that approximately 5,000 pharmacists have also seen, and enjoy, Chameleon Creator.
Their NPS internal satisfaction score went from 3.2 to 9.4 – a massive jump of almost 300%. The Learning Team also won two internal performance awards reflecting the value they've added to the organisation since revolutionising their learning with the help of Chameleon Creator.