etrainu achieves massive ROI in first few months of using Chameleon Creator
90% increase in training materials output
90% ROI
400+ organisations
1.5 million users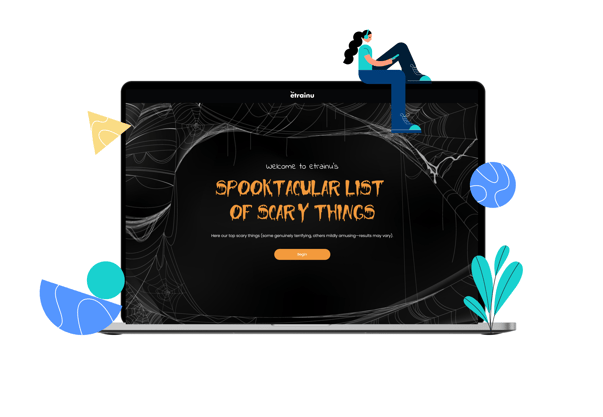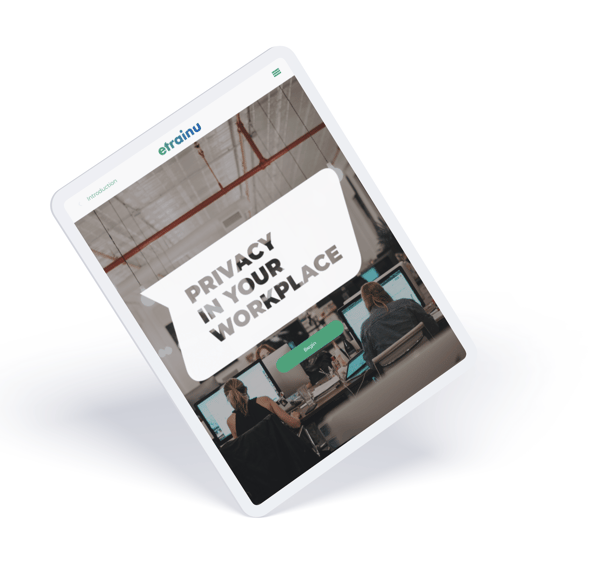 Introduction 
etrainu needed to find an eLearning authoring tool that was accessible for all of their clients. Something that looked visually beautiful and had features that other tools weren't able to provide. Before using Chameleon Creator they'd have to build content across multiple authoring tools. Which was time consuming and frustrating. For example they'd build a feature in Articulate Rise and then put that into a Storyline module, or the other way around.
With Chameleon Creator they now have an all in one solution – so they don't have to work across different platforms, which saves us a lot of time.
"

You must join Chameleon! It's easy to use, the support is great, whether you're an expert or just starting out, it's just a great tool to use.

Chameleon Creator

has given

us everything we wanted and allowed us to push content through at a faster pace.

"
Why etrainu chose Chameleon Creator
Their number one priority was to find an authoring tool that was easy to use.
They also wanted good support, so that their clients and internal team could get help as and when needed. etrainu have found the support at Chameleon excellent and really responsive. Chameleon were able to provide etrainu with initial training and guidance on navigating all of the features and followup sessions on new features.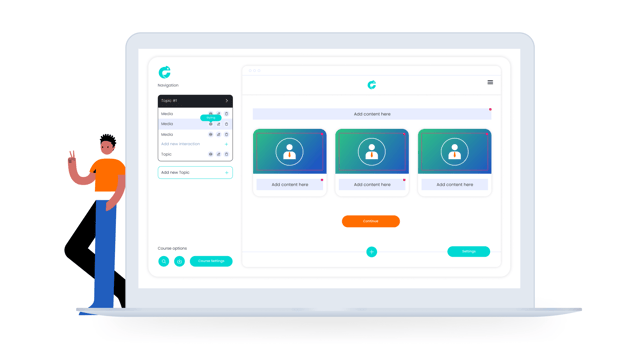 etrainu can now build content faster
Because Chameleon Creator is so easy to use and fast to create content, it's now etrainu's preferred tool to build their own internal training, as well as building custom modules for their clients.
Previously they'd been using Storyline and Articulate Rise, and these tools weren't enabling them to create exactly what they wanted to create. They're also quite specialized tools that you need a lot of training to get competent in, which they couldn't expect a lot of their clients to use or have access to.
"

For

us

it's been a great move to Chameleon Creator because it looks wonderful, it's super easy to use and it saves us time, as it's an all in one solution. My first impressions of the tool were that it looks simple and beautiful. Simple to use and simple to navigate and the final results look so beautiful.

"
The Results
Since etrainu has been producing modules and learning content in Chameleon Creator, they've been receiving excellent feedback from their clients and from their internal team for how their courses are presented. They are appreciating the beauty and the enhanced visual design other programmes couldn't offer. One of the most outstanding results is that they've been able to build better quality modules at a faster pace.
etrainu has been able to build a personal relationship with the team at Chameleon Creator and have those two-way conversations regarding the future of the tool and how they can be a part of its evolution. The Chameleon Creator team has always been eager to hear etrainu's feature requests and has been really clear about the authoring tools road map.