Happy New Year!
Setting the tone for this year, we have made a scheduled plan to release our publicly release on Thursday evening.
Here are the updates to chameleon made on the between our last release and the 8th of Feb. This change provides a new way to handle assets within the editor, as well as a place to discover and use assets provided by the chameleon team. we have also fixed a large number of bugs and there are a number of small features to help you use the platform.
The media library
The media library provides a new future of how you use assets in chameleon. You may have previously noticed that you can see a projects assets list at the bottom of the projects page in the admin. Now you can your assets in the editor.
With an image selected, there is now a button "insert media" where the old upload image button was. This will open the media library. From there you can select a previously uploaded image or upload a new one.
This will reduce the final zip size of your project and also speed up loading assets in the project.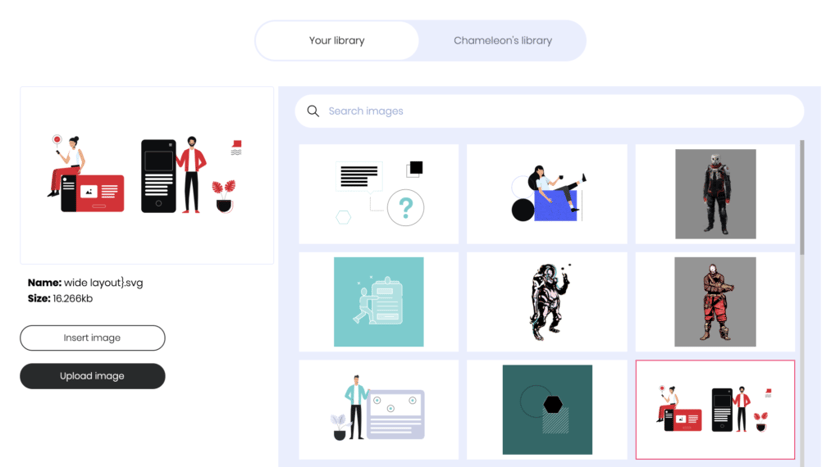 The chameleon asset library
In the media library, we have also added an asset library that you can find free to use colourable images. This is a library that we have just started and contains a small number. But we will continue to add to it over time.
We would love your feedback on what you think of this feature and what you might like to see in the future.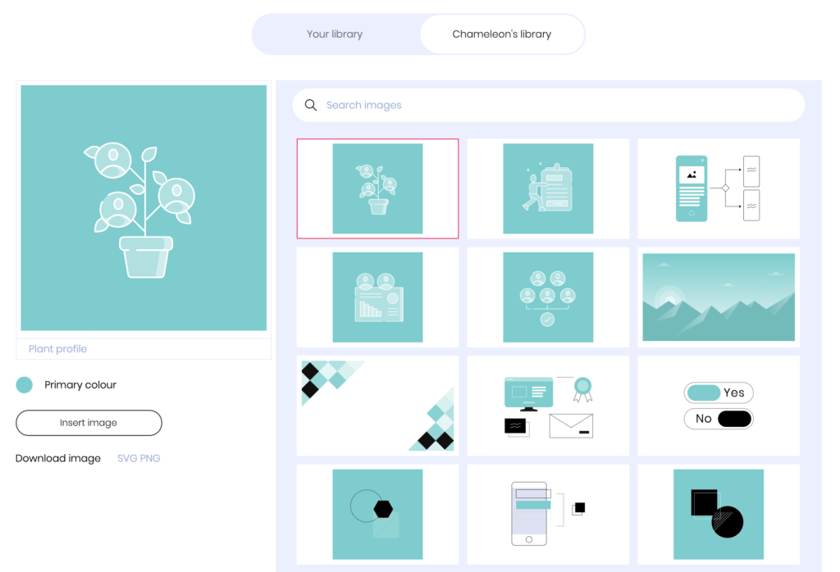 Topic Backgrounds
Interactions have been able to have background images for some time. We have now enabled this at a topic level. The image stays fixed and the content scrolls over the top of it.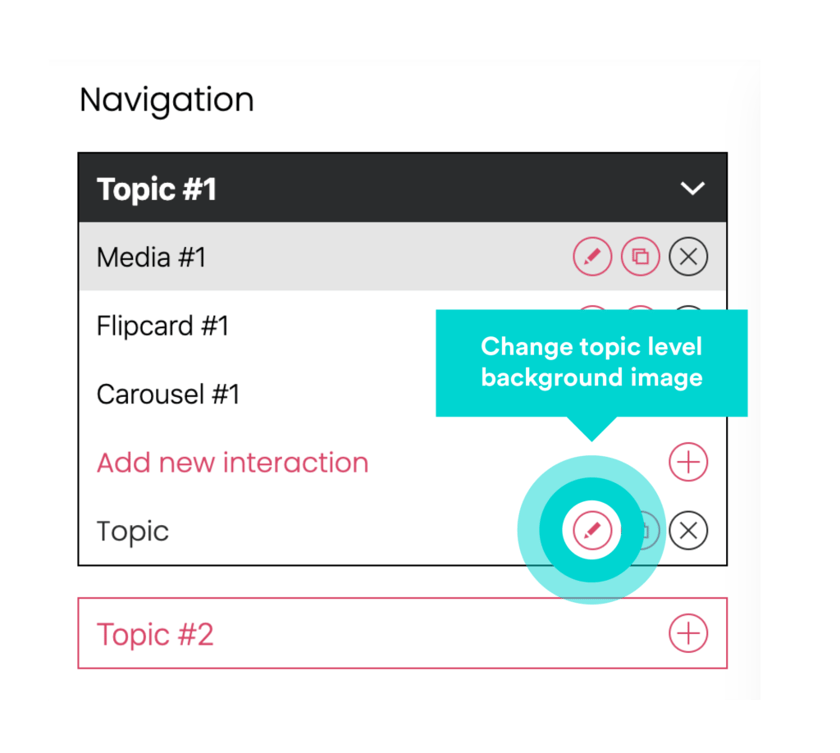 Bug Fixes
Accordions no longer break, you can change image placement and number of accordion elements.
Login now works correctly in all iOS based devices.
Placeholder icon is now the chameleon logo in the editor
Add a few options back to multi-choice the disappeared during last years refactor.
Thats a majority view of the changes we have made. As mentioned at the top of the post, we are looking to deploy publicly new features every Thursday, to provide certainty to our release schedule.
As always, if you encounter any issues, please let us know if you run into any issue.
See you next week.