New developments!
Over the last couple of months we have added a significant amount of new features. Including ramping up our accessibility, as well as a new interaction and a new way to add branching navigation.
The Topic Progress interaction
The Topic Progress interaction provides a unique way to navigate between topics. It can act as a 'portal' where you can place it anywhere within a module and the user gets a dashboard showing their over arching progress.
It can also be a great "dive-in, dive-out" landing page to jump between topics.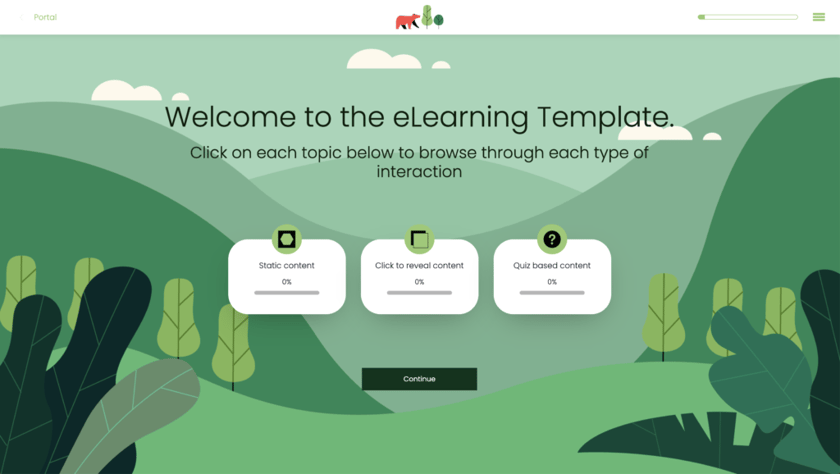 Advanced navigation
We had an influx of requests to link a button destination to a specific interaction (rather than a topic). So well... we built it! Simply click on the button you wish to add a new destination, click on 'advanced navigation: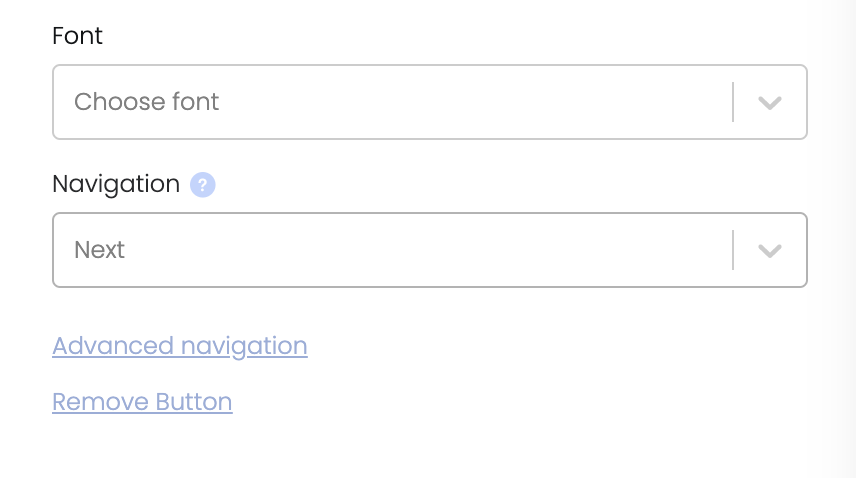 Then select the specific interaction you wish it to point towards (it can be deep within a topic if you wish).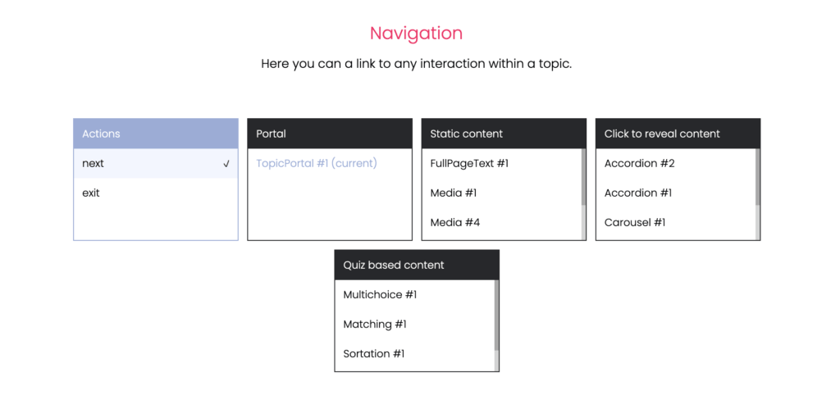 Accessibility Updates
We have been working on ensuring that the modules meet all the WCAG 2.0 standards. We have added a high contrast mode which bumps up the focus styles, as well as the ability to set focus colours of buttons. We have also worked with Vision Australia to confirm that the general behaviour interacts well with accessibility tooling such as screen readers.
Performance
We are currently working on optimising the performance of modules. This covers many areas, but our first target was to remove as much "jank" when navigating between interactions which is in this release. This is an incremental process and continue to improve over time.
Module Duplication
We have changed the way module duplication works so that now assets are copied correctly when duplicated and can be found within the project asset library.
Bug Fixes
As we get more authors coming on board we receive more bug reports. We have been diligently filing these and applying fixes where appropriate. We really appreciate all the time that goes into reporting these and it helps everyone.
So don't forget, if you have an issue with the tool, or see something that you think might be a little incorrect, leave us a message in the support widget on the button right hand corner of the application.